Welcome to Carolina Custom Cut
Carolina Custom Cut LLC has been around since 1992, custom sawmilling for the local area farmers, builders, and home owners of central North Carolina. As so many of the sawmills in the SE have "outgrown" their neighborhood, people are looking for someone to custom cut their small orders of accumulated logs. That is where we like to fill the gap. Whether it is one log or one hundred, if you have a project in mind, we will get your logs to lumber.
Utilizing Wood-Mizer bandsaw mills, you can expect high yield and of course, highest quality. Mobile milling area in central NC includes Chatham and adjoining counties. Located near Pittsboro, NC.
Providing the care and knowledge to wisely use your wood and to reduce your Carbon Footprint.
CONTACT US TODAY! Call 919-548-2884 or Contact us on-line for more information or current pricing.
Mobile Sawmill Service Area

Located in Chatham County, North Carolina, our portable, custom, mobile bandsaw milling service area includes; Chatham county and other adjacent surrounding counties, including the cities of Raleigh, Durham and Chapel Hill. Pittsboro, NC. is shop location for cutting of logs brought in for milling.
Services

We offer portable, custom sawmilling with Wood Mizer Lt40 hyd sawmills One mill is standard and other mill is "wide" head, cutting up to 32" width slabs. Large 36-inch log diameter capability up to 20 ft. in length.


Capable of bucking logs to length, cutting live edged slabs, custom sized dimensional lumber, planks, timbers, or posts for unique projects.


We work with everyone from small private land and home owners to large construction companies.


Free site visit to consider log potential as well as productive site layout..
Products

Custom sawn lumber

Live edge slabs

Fireplace Mantles

Trailer decking and side boards

Construction lumber

Siding lumber

Fencing

Decorative beams for custom homes

Beams and Timbers

Wood for special occasions, weddings and celebration pieces.

Whatever your custom lumber need may be, we can help you produce it!
Contact us for more information or to schedule your next sawmilling project!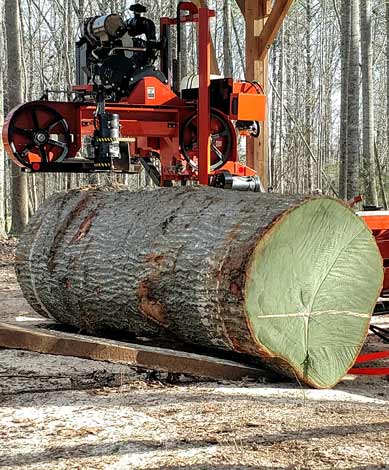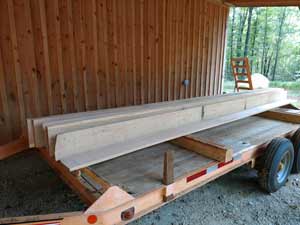 Trailer decking cut to order.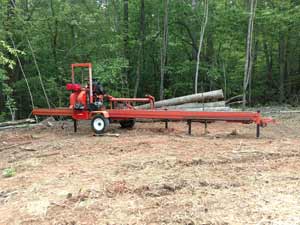 Lt 40hd on location for service of clients.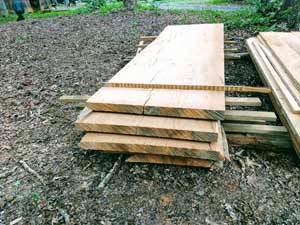 Wide slabs for something special.