Custom Sawing
Custom sawing with our portable bandsaw sawmill of your logs into lumber at your location or at our location for some of the oversized logs you may have. Live edge slab cutting is available as well as dimensional lumber. Build that heirloom furniture piece or the barn needed for storage. Free site visit to look at logs and area to cut. Listed with the US Forest Service for referrals.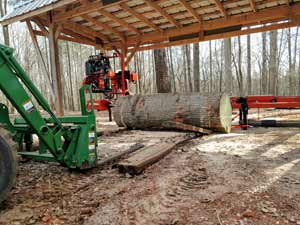 Oversize logs to big for portable mill can be brought to Pittsboro location for processing into your custom ideas. Logs of average diameter can also be delivered and milled here to avoid setup fee at your location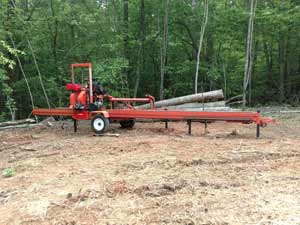 Portable mill set up at customers' wood site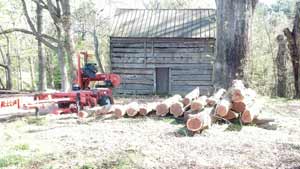 Custom milling of barn and cabin restoration lumber needs to get the sizes and appearance of years ago.