Products
Lumber and wood products that we can mill for you are unlimited. With the Wood Mizer mills, log and lumber lengths of 20' for trailer decking and beams for post and beam builds can be cut. Using your salvaged logs or logs supplied by us, get your lumber projects going. Sizes don't have to be "standard" such as a custom fireplace mantle or "repair" timbers for buildings. Furniture grade lumber is also kept on a limited supply for wood worker's needs.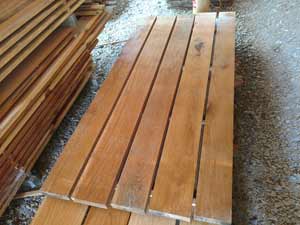 #2 common & Btr , White Oak available most days.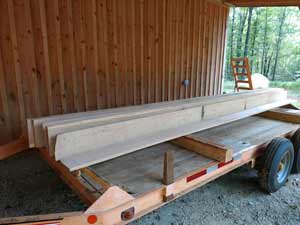 Trailer decking available and can be custom cut to widths to fit your trailer.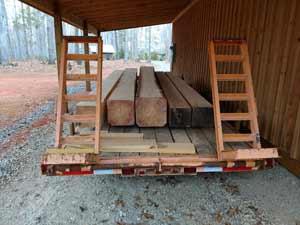 Beams cut and supplied by special order.